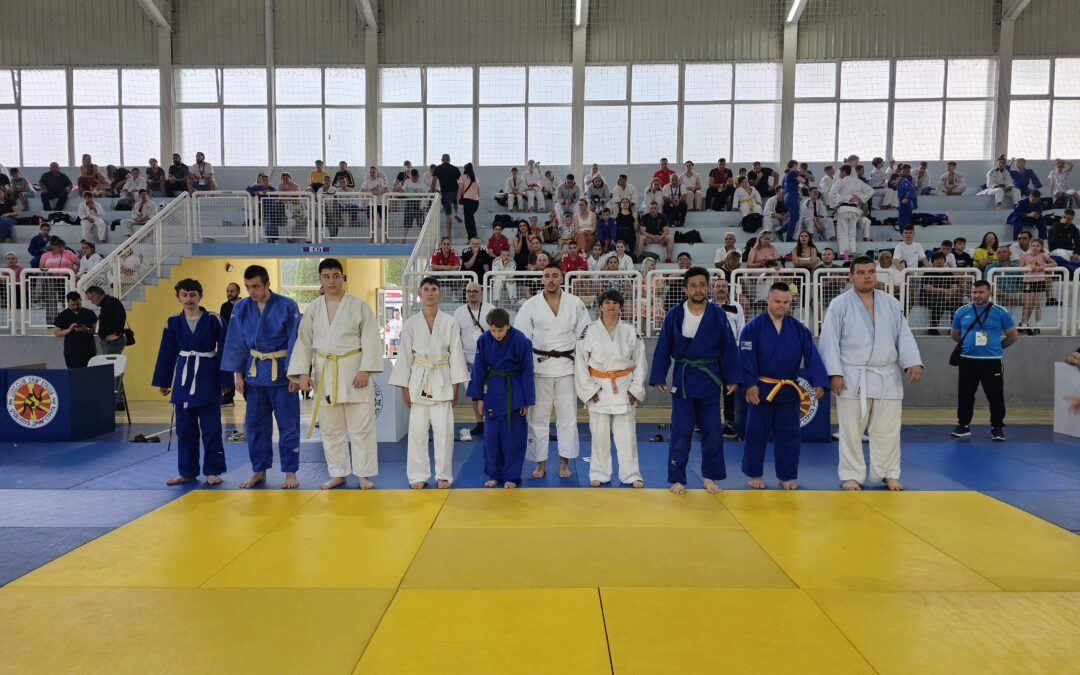 The picturesque city of Struga and Judo Club Drim Struga hosted the 8th International Judo Competition, where more than 40 judokas competed within the Judo4All project. What made the competition stand out this year is that for the first time in the country an inclusive judo competition was organized where participants with intellectual disabilities from Macedonia, Serbia and Romania showed their incredible skills within the framework of our unique project, supported by the European Union in partnership with judo clubs from Macedonia (Judo club Drim Struga), Serbia (Judo club Makikomi) and Romania (Asociatia Judeteana de Judo Mehedinti) and Poraka Nova.
The competition was held on June 24, followed by an inclusive training camp for the next three days, which ended on June 28.
The competition provided a platform for athletes with intellectual disabilities to excel in the martial art of judo and fostered an environment of inclusivity, acceptance and mutual respect. Athletes, coaches and domestic and foreign audiences gathered at the Timi Struga Sports Complex to witness the extraordinary athleticism, discipline and spirit that judo itself carries.
This event not only celebrates the talent and achievements of judokas and people with intellectual disabilities, but also promotes the values of inclusivity, equality and judo's power to bring people together.
In addition to the exciting competition in various categories, after the International Judo Competition in Struga from June 25-28, a judo training camp and inclusive workshops, coaching methodologies on the meaning of inclusiveness in this sport were held. These sessions aimed to encourage participants, coaches and officials to effectively support athletes with intellectual disabilities. This event was a testament to the power of sport to overcome barriers and unite people. The event highlighted the exceptional abilities of people with intellectual disabilities in judo, breaking down stereotypes and promoting a more inclusive society.

We are thankful for everyone who joined this event! Check out the video and the photo gallery below.