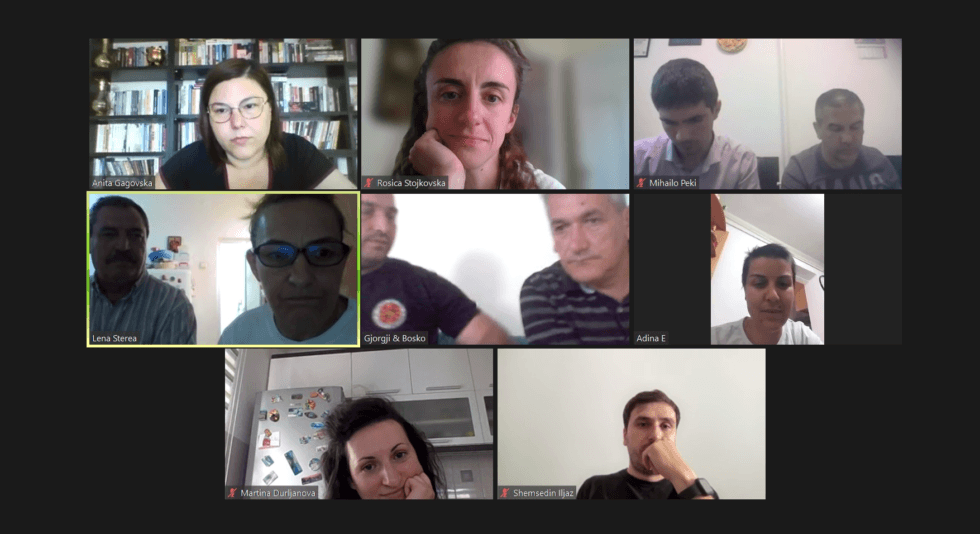 On 22 June 2022 all partners of the consortium had online meeting via zoom and kicked off the project Judo4All.
Judo Club Struga, in partnership with Poraka Nova Struga, Judo Club Makikomi (Serbia), CERT & Mehedinti County Judo Association (Romania)  during one year will work together in order to implement the project activities and make impact in the field of inclusive sport.
Meeting topics: Introduction to the partner organizations, project activities and timeline, contact persons, mode of cooperation, preparing letters of intent, developing implementation, monitoring and
evaluation chart, dissemination strategy and risk mitigation strategy.
During the meeting, the partners discussed the project implementation and timeline of the activities, how the organization of the national and international judo camps and competitions will be done, the co-creation of the toolkit for inclusive judo, as well the flow of the dissemination. Initially each partner presented the organization and it's projects, then the  meeting continued with presentation by the team of Poraka Nova, on the project activities, dissemination and budget clarifications.