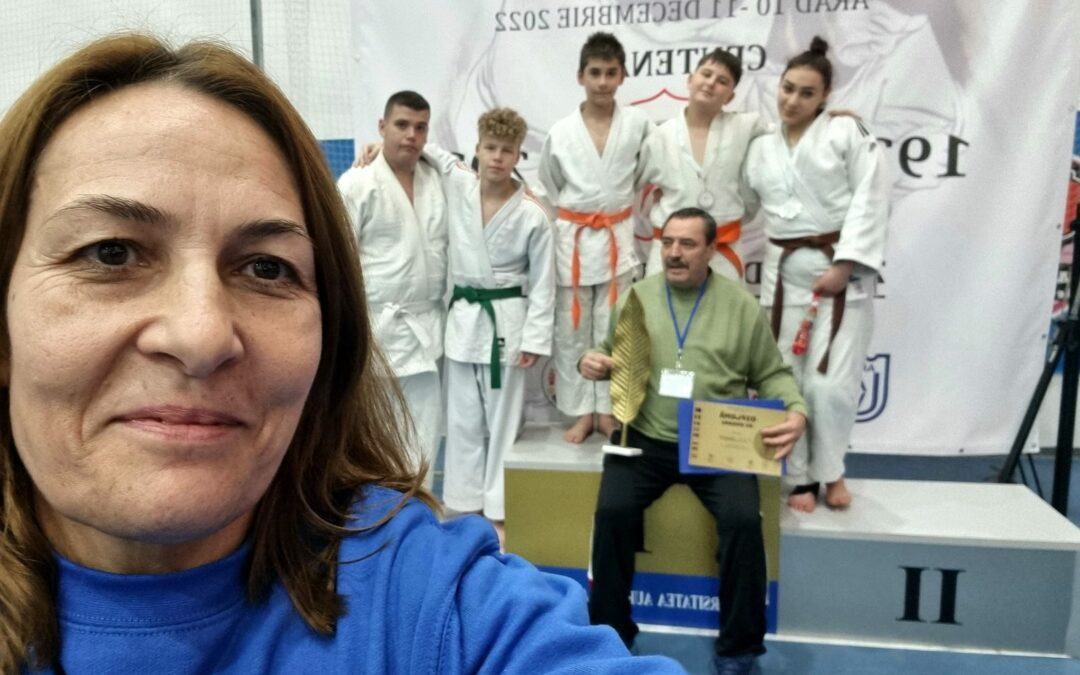 The training sessions with people with intellectual disabilities continued and even brought surprises from some practitioners. Here I am referring to one of the athletes with physical disabilities who expressed his great desire to participate in a regular competition. Because December is the time when wishes come true, we supported him to fulfill his wish. The competition he participated in did not bring him a medal, but it was beneficial because it contributed to bringing him unique experiences along with the motivation to keep working to be champion one day.
This competition was not planned for people with disabilities within our JUDO4ALL project but it was
offered to us as a lesson to be learned and it made us incredibly happy and it was like a reflection from allpoints of view.
This check / test confirmed that we are going in a healthy, correct and beneficial direction on our way to
achieving the goal of integrating people with dissabilities into normal life where they can be included in any activtites.
The month of December is a beautiful and long-awaited period for all the children of the world, the Mehedinti County Judo Association wishes you a Merry Christmas and a Happy New Year rich in achievements on all levels!